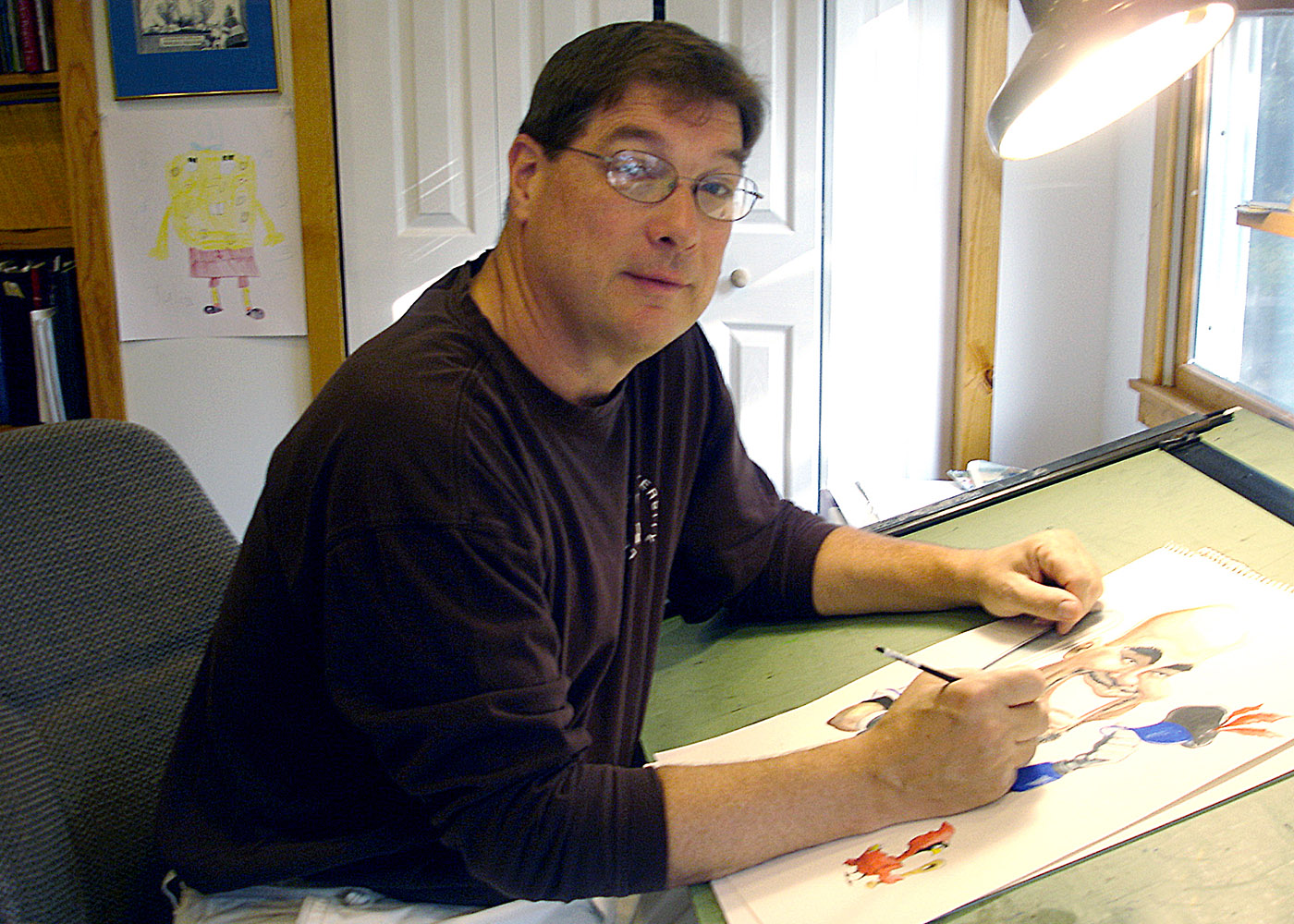 Ed Murawinski is a New Jersey based award-winning illustrator. His illustrations have been flaunted by Regis Philbin, teamed with Mike Lupica, and even voted off the floor of Congress.
Ed got his start in 1969 when he took a job as a copy boy for the New York Daily News while attending The School of Visual Arts. He worked his way up in the Art department doing photo retouching, maps and layouts. In his free time, he would share caricatures he drew with his colleagues for laughs. Assistant Sports Editor, Bob Decker recognized Ed's talent, but already had two famed sports cartoonists at the time: Bruce Stark and Bill Gallo. Nevertheless, in 1981 Ed got his big break when Decker asked him to do some drawings for the paper. Ed's caricatures resonated with readers and landed the back page of the News in 1986. Since then, Ed has drawn countless front and back pages for the News as well as posters and political cartoons.
A three-time Reuben Award finalist for Newspaper Illustration, Ed's work has been featured in The Observer, Street & Smith's, Warner Books, St. Martin's Griffin and more. Now he's looking to diversify his creative portfolio by taking on more freelance opportunities.
Currently, Ed is a member of the National Cartoonists Society. In his spare time, he enjoys golfing, woodworking, teaching his granddaughters how to draw, and trying to understand Twitter. Contact him for more information.